Autumn 2017 Release:
Kiss Me One Last Time
Melody Joy's Personal Mystery - Book Three
The Final Installment in the Series

~



Melody Joy's Personal Mystery - Book Two

---

Book Two in the
Melody Joy Series!



At the end of Fool Me Once, Walter Bainbridge made a rather unceremonious exit, leaving his wife and his friends in the middle of the night in a fit of pique, right in the middle of baby Emily Elizabeth's christening celebration. Once he realized the lesson to be learned might have been his, not theirs, he decided to try again. Now, he's back, mostly with hat in hands.
The Lord rewards those who forgive, but Melody Joy is finding forgiveness to be a challenge. MJ believes forgiveness is for the sincere and she's not so sure how sincere her dearly beloved is these days. Their anniversary weekend isn't going according to either of their plans, and all the heartfelt apologies in the world can't seem to put their marriage back on track.
As life moves along and both try their best to be true to themselves, the real questions come to light. Does Walter really want to save their marriage? Does MJ really want to him to try? In the midst of MJ making her own life-altering choices, her parents are beginning to sense that her marriage is starting to unravel. Admitting to them that all is not roses is the same as slamming the door on the life she thought she would live forever. What else can possibly go wrong for Mr. and Mrs. Bainbridge? MJ and Walter must determine what their hearts' desires really are and whose expectations are really the ones worth trying to meet. Find out what Melody and Walter finally discover in Love Me Twice.


Available now in
Paperback
and
in
Kindle format
Do you want to read my books in another format? Let me know what you need - we're making conversions as quickly as we can!
Send a message to me
here
!
Want to be notified when my next book is ready? Subscribe to my newsletter
here
!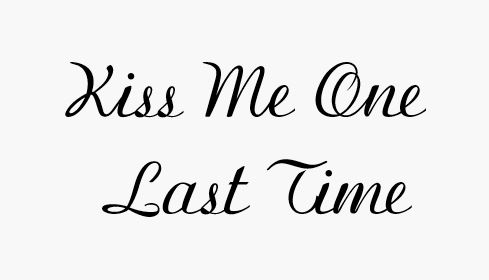 Book Three Due Spring 2017

Wherein Melody Joy discovers it's all about family and becomes her own superhero.


Follow Melody Joy's journey of self-discovery as she takes charge of her life, learns how to protect her heart, and uncovers things about herself and her family she never knew she needed to know.

This three-part memoir style novel tells the story of one modern Mormon woman's mid-life crisis, offering
insights into living with and reconciling the dogma of her faith against her need for personal fulfillment
and emotional safety. Heartbreak, trauma, joy, sorrow, enlightenment, and epiphany all combine for a compelling
tale that educates and enlightens. Whether you're a Mormon woman looking for a kindred spirit, or a non-Mormon wondering
what makes your LDS neighbour tick, this series will reaffirm your faith in the human spirit.



DEBUT NOVEL - SEPTEMBER 2015


Debut in Series!
Book One in the
Melody Joy Series


On the surface, Melody Joy appeared to be an ordinary Mormon wife with an ordinary Mormon life, but things aren't always as they seem. When she married Walter, he said "I Do" and became her forever prince charming. After all, when Mormons get married in the temple, happily-ever-after is supposed to last an eternity.

In MJ's case, though, forever wasn't quite that long. Enter the younger, sexier woman. MJ wasn't worried, she and Walter had their shared faith, their shared culture. Their future was all mapped out, and their little family was complete, with an exceptional son and a matched set of big fluffy dogs. She followed every rule and did everything expected of a good Mormon wife. Sad things aren't supposed to happen to good Mormon women who follow all the rules. When MJ discovered that the one person she had trusted with her heart and her eternal soul had lied to her, to the church, and to God, she also discovered she was trapped. The church actively discouraged divorce, she didn't want to do jail time, and she couldn't afford a hit-man. What's a girl to do when her fairy-tale marriage turns into a suspense novel filled with unexpected plot twists and real live villains?

Purchase Fool Me Once at all major retailers. Click Here to Purchase for Kindle

Click Here to Purchase for Nook

Click Here to Purchase for Sony Kobo

Click Here to Purchase for iBooks
See what people are saying about the Melody Joy Books

"Intense and thought provoking...;
I'm very impressed with how believable and emotionally evoking her characters are."
-Tara Nebeker - Smarty Cat Book Reviews

"This is a well written, descriptive story about one woman's struggle to break the bonds of the establishment and save herself and her child from a destructive relationship and start anew. Whatever it takes. Love this story!"
-Amazon Customer

​ "I was totally engrossed in this book and had a hard time putting it down. I am eagerly awaiting the rest of this trilogy. Kudos to the author for hooking me!"
-Amazon Customer

"Melody Joy could be telling my story, our experiences are so similar. It's comforting to know I"m not alone, and to know it's okay to seek my own path and honor my own wisdom. I can't wait to see how MJ resolves her complicated life!"
-RC




THE MUSIC OF MELODY

A Note From Malena...

Like most people, Melody Joy and I have certain songs that evoke strong emotions and recall stories of family and friends from long ago. I wanted to share some of those with my readers in the event some of my younger readers have never heard them and some of my more seasoned readers haven't heard them in a while. The content of these videos does not belong to me and I have made every effort to find official channels and sources. If you like the music please go purchase it. Musicians and writers are not so different. Please support the artists you love so they can support those they love.

I live in the Pacific Northwest because rainy days are actually a favorite of mine. Still, this song always makes me a bit introspective, but I have always found it comforting.